The "1st Regiment, Maryland Eastern Shore Infantry" was organized at Cambridge, Md., in September, 1861.
They were attached to Dix's Division, Army of the Potomac, from the time they were organized until November, 1861 during which time they performed guard duty in Baltimore, Md. They were then attached to the Eastern Shore Maryland and Virginia, Middle Department during an expedition to Accomac and Northampton counties through July, 1862.
They then returned to Baltimore and performed guard duty while they were attached to the District Eastern Shore, 8th Army Corps through January, 1863 and then attached to the 1st Separate Brigade, 8th Army Corps through June, 1863.
In June of 1863 they were attached to Brigader General Henry Hays Lockwood's Brigade of the 8th Army Corps. ("Click Here" to see a short bio on General Lockwood) They left Baltimore with Lockwood's Brigade and moved to a little town called Gettysburg, Pa., there to fight in the three day battle. There they became renamed and assigned as the 2nd Brigade, 1st Division, 12th Army Corps, Army of the Potomac. The 12th Army Corps was under Maj. Gen. Henry W. Slocum at Gettysburg. There were three units that were part of Brig. General Lockwood's 2nd Brigade; 1st Maryland, Potomac Home Regiment, 150th New York Regiment, and "1st Regiment, Maryland Eastern Shore Infantry".
The "1st Regiment, Maryland Eastern Shore Infantry" was under the immediate command of Col. James Wallace. They reached the field of Battle at Gettysburg on July 2nd. There they became the "right wing" of the Union Army at fought in the Battle of Culp's Hill. That was the only duty they saw at Gettysburg, however the fighting there was furious. Remarkably, part of the Confederate forces opposing the "1st Regiment, Maryland Eastern Shore Infantry" at Culp's Hill were the "1st Maryland CSA".
After the Battle of Gettysburg they were dispatched to Pursue General Robert E. Lee's army, without much success, which they did until July 24th, 1863. Their brigade, Lockwood's Brigade, was then assigned as part of the Division of West Virginia where they performed guard duty at Maryland Heights in West Virginia through October 5, 1863. They were then ordered back to Guard Duty of the Eastern Shore of Maryland where they ended the war, being mustered out on February 23, 1865 without seeing any other action.

For further information on this family and their descendants
please see the

" Carroll Family History "
by Russ Pickett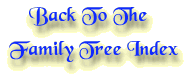 Created by Russell Stout Pickett in: April, 1998
Updated: Friday, February 07, 2003