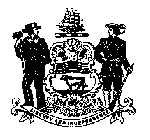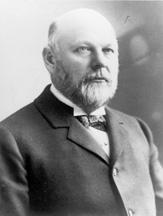 Governor and U.S. Senator
of Wyoming
" Joseph Maull Carey "
<!img SRC="graphics/clayton.gif">
January 19, 1845 - February 5, 1924

Joseph Maull Carey was born on January 19, 1845 on the outskirts of Milton, Delaware. His parents were successful farmers in the area.
After his schooling in Delaware he attended the Fort Edward Collegiate Institute, and Union College in New York. He then attended the University of Pennsylvania and obtained a law degree in 1864. He was admitted to the bar of Pennsylvania in 1867 and started practice in Philadelphia, Pa. Carey was an active political participant from his youth and enthusiastically worked for U.S. Grant's campaign for the presidency.
President Grant rewarded the ambitious young Carey with the appointment of U.S. District Attorney for the territory of Wyoming where he served from 1869 - 1871. He worked hard and soon became the U.S. Associate Justice to the Supreme Court of Wyoming serving from 1871 - 1876. Carey kept the title of judge for the rest of his life in spite of all the other positions he held throughout his lifetime.
He served as a member of the United States Centennial Commission 1872-1876. He retired from the bench in 1876 and began a successful ranching and business career with his brother. He was a member of the Republican National Committee 1876-1897 and served as mayor of Cheyenne, Wyo., 1881-1885. Carey's career included activity in various public and private interests including the Wyoming Stock Growers Association and the Stock Grower's National Bank of Cheyenne.
In 1895 he was elected to represent the Wyoming Territory as the delegate to the U.S. Congress and served in the Forty-ninth, Fiftieth, and Fifty-first Congresses from March 4, 1885, until July 10, 1890, when the Territory became a State. During his term in Congress Carey authored the bill to admit Wyoming to statehood. He was then elected as the first United States Senator from Wyoming and served from November 15, 1890, until March 3, 1895. He was an unsuccessful candidate in 1895 for reelection. He then resumed the practice of law in Cheyenne, Wyoming.
He was then elected as Governor of Wyoming and served from 1911 - 1915. He was also one of the organizers of the Progressive Party in 1912, served as vice president of the Federal Land Bank and was a member of the board of trustees of the University of Wyoming in Laramie, Wyoming.
Joseph M. Carey died February 5, 1924 in Cheyenne, Wyoming and was interred in the Lakeview Cemetery in Cheyenne.
View Governor Carey's Online Memorial: "Click Here!"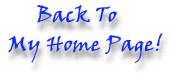 Email any questions or comments to:
Russ Pickett
Click Here
Last update: 7/15/2007