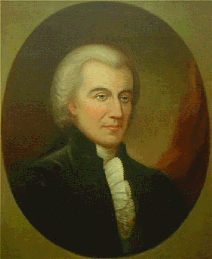 " Joshua Clayton "
( Official State Portrait )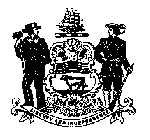 Delaware's Last "President"
& "First Governor"


December 20, 1744 - August 11, 1798


( All web links on this page are in "Blue" )
Joshua Clayton was born the son of James & Eleanor Edinfield Clayton on December 20, 1744 in Cecil County, Md. The Clayton's have been traced back to 11th Century England.
Clayton attended the University of Pennsylvania's medical school from 1757 - 1762. He apparently setup a practice in Dover, De. where he renewed an old acquaintance with "Richard Bassett" who had also moved from Cecil County, Md. Together Clayton and "Bassett" owned 20,000 acres called "Bohemia Manor" which sat astride the Delaware-Maryland line, northwest of Middletown, De. In 1765 Clayton married "Bassett's" adopted daughter Rachel and in 1773 they established a residence on the Delaware side of Bohemia Manor called "Locust Grove" in 1773.
In January 1776, Clayton was made a major in the Bohemia Manor Battalion Militia. It has been said that later he was commissioned a colonel and acted as aide and surgeon to "General George Washington" during the Battle of Brandywine.
After the war Clayton became a member of the Delaware General Assembly and was eventually named State Treasurer in 1786. Three years later he became one of the founding members of the Delaware Medical Society.
On June 2, 1789 members of the General Assembly balloted for a new President and Joshua Clayton was chosen. This would be the last time that the Legislature would choose a "President" and/or "Governor" by themselves.
During Clayton's first year in office the first national census was taken showing 19, 688 people in New Castle, 18,920 in Kent and 20,488 in Sussex for a total population of 59,096. 60% of the people were of English descent, 9% Swedish, 8% Scottish, 6% Scotch-Irish, 5% South-Irish and 4% Dutch. Also during his first year "Horseracing, foot-racing, cock-fighting and shooting-matches" were outlawed due to them attracting people that drank to much.
"George Washington" also visited the state twice during his term, once on March 2, 1791 when he was traveling from his home to Philadelphia for a meeting of the Congress. He stopped at "Buck Tavern" in Summit (The widening of the C & D canal erased this site in 1965). Then on March 22, 1791 he started his "Tour" of the southern counties in Delaware.
The county seat was moved from Lewes to Georgetown in Sussex County on October 12, 1791 due to complaints that Lewes was too far for most of the residents to travel. One month later Delaware was sadden by the news that one of its heroes of the Revolution, Robert Kirkwood, had been killed while surveying lands in the Northwest Territory by Miami Indians at Fort Recovery, Ohio.
In November of 1791, Delaware notables gathered in Dover to revise the 1776 Delaware State Constitution. Its hallmark was the elimination of property ownership as a requirement to vote. Now in order to vote one had to be free, a taxpayer, white, male, and 21 years of age. A new Kent County Courthouse was being built at this time and the State Legislators requested space in the building. Kent County Commissioners requested financial aid but the Legislators declined due to a "lack of funds". However, in late April of 1792, the Legislators moved in to the Courthouse and on May 3 a sword-brandishing county commissioner John Clayton burst into the room and told them to get out because the work had not been completed.
The Legislators left in a huff and went to Thomas Hale's Tavern in Smyrna. The House there passed a resolution threatening to make Smyrna the State Capital instead of Dover. But they finally changed their minds and decided to help defray the costs of the new court house, and moved back to Dover to resume state business.
On the first Tuesday of October, 1792 Delawareans, for the first time, went to the polls to elect their first Governor. Having been "President" under the old constitution, the Federalist felt Clayton was their best choice to run for Governor. He was opposed by Thomas Montgomery of New Castle and George Mitchell of Sussex. Clayton was the victor over both men and became the First Governor of Delaware. Later during the same year, in December, Washington was elected to his second term as President.
In August of 1793 "Yellow Fever" broke out in Philadelphia. It was the first of a series of yellow fever epidemics to hit that city and the residents were crowding the Christina River trying to get away.
On January 19, 1796 Joshua Clayton left office after six and 1/2 years of service. It would be 133 years before another Governor would serve as long. Two years later, 1798, Joshua Clayton was elected U.S. Senator in place of "Senator John Vining" who had resigned.
During a Congressional meeting in Philadelphia Clayton fell ill himself, presumably of yellow fever and on August 11, 1798 is died at the age of 54 and was buried on his Bohemia Manor estate "Locust Grove". Rachel, his wife, lived to be 70 dying on January 7, 1821.
The Claytons had several daughters that died young, however, they had three sons that lived. Richard Clayton (1774-1836) who apparently lived at "Locust Grove" until his death. James Lawson Clayton (1769-1853) who became a doctor like his father and "Thomas Clayton" (1777-1854). Thomas became a lawyer, Delaware Secretary of State, Attorney General, U.S. Congressman, and U.S. Senator.
Governor Clayton's story, however, is still not over. He had the distinction of being the only governor to have been buried three times. As already noted he was first interred at "Locust Grove". However, presumably at his wife's request, after she died he was interred next to her in the "Bethel Church Cemetery" along the southside of the C & D Canal. Then in 1965, during the widening of the canal, his remains were moved back farther into the same cemetery. Here he awaits the next move.
His home, "Locust Grove", is now known as the "Dickey Farm" on the Choptank Road, two miles west of Mt. Pleasant and north of Middletown, De.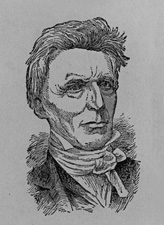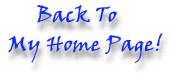 Email any questions or comments to:
Russ Pickett
Last update: 7/15/2007