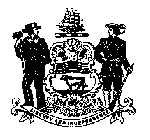 Delaware's Eighth Governor
& Colonial Leader


1732 - March 29, 1789

Thomas Collins was born in 1732 near the town of Smyrna, Delaware. The names of his parents are currently unknown, however they were of English descent. He was educated primarily by tutors during his early life, and he also received some law training. Due to these facts, it is obvious that he was born into wealth and social standing.
In 1760, at 28 years of age, he purchased 220 acres of land called "Sheerness" between Dawson's and Sheerness' branches of Duck Creek. A year later, he was noted as a member of the building commission for construction of a new church at St. Peters. In 1764 he was appointed as the Sheriff of Kent County. In 1767 he became a member of the Assembly of the lower three counties upon the Delaware where he served until the Revolutionary War. Also in 1764, he purchased a tract of 470 acres called "Gloster" located on the south side of Dawson's Branch. Finally, he purchased "Belmont Hall" just south of Smyrna in 1771 from John Moore. (Belmont Hall is currently a State Conference Center)
During this period, Thomas was married to Sarah. Her last name is unknown. Together they had four children--William, Elizabeth, Mary and Sarah.
In 1775, he was made a Lieutenant Colonel in "Caesar Rodney's" Upper Kent Militia, which started his military career. A year later, he was named as a Brigadier General and was made a member of the Constitutional Convention held in Philadelphia. Collin's military services during the Revolutionary War were basically to keep the home guard active and ready should the British attack lower Delaware.
In 1778, he became a member of the State Senate where he served until 1782 with two of those years as the Speaker of the Senate. Also in 1782, he became a Judge of the Common Pleas Court.
Then, on October 26, 1786, he was nominated for Governor of Delaware, a position to which he was unanimously elected. He was sworn into office two days later on October 26, 1786.
When "George Washington" was elected to be the first president, it was Governor Collins fervent desire to see him sworn into office. Unfortunately, his health began to fail in early 1789. He had become bedridden and even had to arrange to have passed bills brought to him in Smyrna for his signature. On Sunday, March 29, 1789, Governor Collins became the first Governor of Delaware to die in office. He was interred in the "Collin's Cemetery" behind his old home at "Gloster" along Dawson's Branch. In 1970, his remains were moved to St. Peter's Churchyard in Smyrna.
A State Office building, The Thomas Collins Building, was named in his honor and is located on U.S. 13 in Dover, the Capital of Delaware. There is no know portrait of Governor Collins.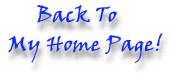 Email any questions or comments to:
Russ Pickett
Last update: 7/15/2007