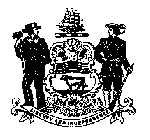 Delawarean


1899 - 1971

Jesse Sherwood Cooper, Jr., was born the son of Jesse Sherwood, Sr. & Julittle Gardner Minard in 1899 on the Cooper farm southwest of Dover, Delaware.
He graduated from Cornell university in 1920 and became Delaware State Auditor in 1927. Jesse served as an alternate delegate to Democratic National Convention in 1928 in Houston, Texas. He married Elizabeth Roberts on April 19, 1937 in Camden-Wyoming, De.
In 1939 he became Chief Field Deputy for the Internal Revenue Service in Wilmington. In 1944, after resigning from the Internal Revenue Service, Jesse founded an accounting business in Camden, Delaware. During that same year, on November 7th, Jesse was elected State Treasurer for Delaware.
In 1950 Mr. Cooper went to the Washington office of Delaware's U.S. Senator John Williams and reported a story about widespread corruption in the Internal Revenue Service. Williams subsequent exposure of that highly organized tax-fixing ring involving some of the top officials in the department, earned him the nickname of "the conscience of the Senate." The result of the Senate investigation was that eight of the sixty-four directors of the Internal Revenue Service, five top Washington officials, and many unscrupulous taxpayers were discovered. Williams said; "the only thing Cooper asked in return for the information was anonymity. I have attempted to convince Cooper to accept credit for breaking the case, Cooper held me to my promise for twenty-two years." (Wilmington Morning News; 11-11-1971)
The State of Delaware was about to name the new Vital Statistics-Public Health Building in Dover after US Senator John Williams. Senator Williams, in his typical fashion, declined and requested that the building being named after his good friend Jesse Sherwood Cooper, Jr. This large solid brick, colonial style building was completed on April 30, 1960. On November 10, 1971 it was finally named the Jesse S. Cooper Building. The building is situated close to Legislative Hall in Dover, Delaware.
On the private side, Jesse was a 32nd degree Mason, member of the duPont Lodge 29 Ancient Free & Accepted Masons, and Delaware Consisttory, Valley of Wilmington. Ex-officio duties that Mr. COOPER served were: Board of Pardons, Permanent Budget Committee. He was also State Chairman for the Infantile Paralysis Campaigns of 1942 and 1943.
Jesse lived out his life with his wife and died in 1971 a little known Delawarean and American.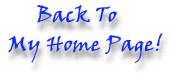 Email any questions or comments to:
Russ Pickett
Last update: 7/15/2007