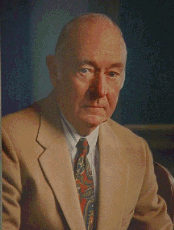 " David Penrose Buckson "
( Official State Photo )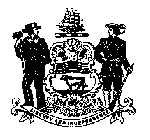 Delaware's Past Governor

David Penrose Buckson was born the son of Leon and Margaret Hutchison Buckson on July 25, 1920 in Townsend, Delaware.
Buckson attended local elementary schools and in 1937 graduated from Middletown High School at the age of 16. Mr. Buckson then attended and graduated from the University of Delaware at the age of 20 in 1941, one of the first to graduate from the University at such an early age. Being part of the ROTC he also graduated with a commission as a Second Lieutenant in the U.S. Army.
In September of 1941 Buckson went to the University of Virginia's Law school in Charlottesville, Virginia. His stay was short however due to receiving orders to report for active military duty on November 7, 1941. By the end World War II Buckson had served his country in the South Pacific and attained the rank of Major.
After World War II had ended he again took up the pursuit of this legal education, this time at Dickinson Law School in Carlisle, Pa., from where he graduated in 1949. Mr. Buckson's early legal career included time with the following law firms: Logan, Duffy & Boggs, Judge Ernest Keith, & Henry Ridgely. Mr. Buckson also developed a rather lucrative real estate practice during these early years and started his own private law office.
In 1955, Mr. Buckson served briefly as a Judge in the Court of Common Pleas, receiving the appointment from Governor Boggs. Then in 1956, he resigned from the Court to make his first bid for statewide public office, seeking the Republican nomination for the office of Lieutenant Governor running on the ticket with Governor Caleb Boggs. He was successful in being nominated and was elected to the office defeating Vernon Derrickson. He was sworn in office in January, 1957.
Although he lost his first bid for the Republican nomination to run for the office of Governor in 1960 to John Rollins he would eventually get his turn at being Delaware's Governor. When Governor Boggs was elected to the U.S. Senate in 1960, Dave Buckson succeeded Mr. Boggs as Governor and served 18 days in the highest office of Delaware.
Mr. Buckson later met and married Pat Maloney in 1962. Of course anyone that knows Dave and Pat Buckson know that their marriage is a model for the institution, and the four children they have raised are a tribute to both of them.
Also during 1962, Buckson was nominated and elected to the office of Attorney General of the State of Delaware, an office he held until 1971. During the year 1964 Mr. Buckson was nominated to run on the Republican ticket for the office of Governor. He lost the race to Chief Justice Charles Terry.
After leaving the office of Attorney General, Buckson returned to private law practice. However the political side of Buckson was not yet to be soothed. In 1972, Buckson primaried fellow Republican and incumbent Governor Russell W. Peterson for the right to oppose Democrat "Sherman Tribbitt" in the gubernatorial election. He lost that bid and Tribbitt defeated Peterson.
Buckson was later appointed by Governor Tribbitt to be a Judge in the Family Court of Delaware. Suitably, perhaps, for a man so dedicated to his family in particular and to the well-being of children in general, Mr. Buckson's tenure as a Family Court Judge may well prove to be his political legacy. Judge Buckson fast earned a reputation for dispatching justice in the most efficient, judicious, and evenhanded of manners.
Buckson was the first Delaware attorney to have offices in more than one county. He is universally recognized as the philosophical founder of Dover Downs, a volunteer fireman, decorated veteran and officer of World War II, Commander of a National Guard unit, City solicitor for the municipalities of Newark, Middletown, Townsend, Smyrna, Clayton, and Dover, all at the same time. Lieutenant Governor, Governor, Attorney General, Judge of the Court of Common Pleas, and Judge of the Family Court. Lover of horses. Faithful husband and father. A man who says what he means, and means what he says.
Dave and Pat Buckson now live in Camden, Delaware and as always are enjoying their lives and their children, Marlee, Eric, David and Kent, to the fullest in their beloved Delaware.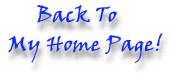 Email any questions or comments to:
Russ Pickett
Last update: 7/15/2007