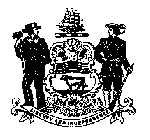 Past Delaware Governor

Pierre Samuel "Pete" du Pont, IV was born in Wilmington, New Castle County, De. on January 22, 1935, the son of Pierre Samuel du Pont, III and Jane Holcomb du Pont.
He attended Phillips Exeter Academy, N.H., Princeton University, and Harvard Law School. "Pete" served as a United States Naval Reserve Officer as part of the Seabees from 1957-1960. He was admitted to the Delaware bar in 1964 and commenced practice in Wilmington.
"Pete" was employed by E.I. du Pont Co. from 1963-1970. He served as a member of the Delaware and National Republican Finance Committees and became a State representative were he served from 1968-1971.
He served as the U.S. Representative from Delaware from January 3, 1971 through January 3, 1977. He was elected as Governor of Delaware in November 1976 and took office on January 18, 1977 and served two terms. He left the office of Governor on January 15, 1985. He currently resides in Rockland, De.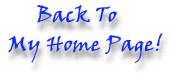 Email any questions or comments to:
Russ Pickett
Last update: 7/15/2007