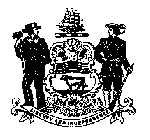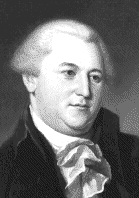 One of Delaware's
Colonial Leaders


1747 - 1812


( All web links on this page are in "Blue" )
Gunning Bedford, Jr. was born in Philadelphia, Pa. in 1747 and raised there. He was the fifth of seven children and was descended from a distinguished family that originally settled in Jamestown, Va. He normally referred to himself as Gunning Bedford, Jr. to avoid confusion with his cousin Gunning Bedford, Sr., Delaware's 12th Governor, statesman, and soldier.
In 1771 Gunning Bedford graduated with honor from the college of New Jersey (later Princeton), where he was a classmate of James Madison. Apparently while still in school, Bedford wed Jane B. Parker and together they are known to have had at least one daughter. After reading law with Joseph Read in Philadelphia, Bedford won admittance to the Delaware bar in 1779 and set up a law practice in Dover, De. He later moved to Wilmington, De.
Following the Revolutionary War, Bedford figured prominently in the politics of his state and nation. He was appointed to the Continental Congress in 1783 and served at that post through 1785. He sat in the legislature, on the state council and in the Continental Congress (1783-85). In the latter years, he was chosen as a delegate to the Annapolis Convention but for some reason did not attend. From 1784 to 1789 he was the Attorney General of Delaware.

Bedford numbered among the more active members of the Continental Convention, and he missed few sessions. A large and forceful man, he spoke on several occasions and was a member of the committee that drafted the Great Compromise. An ardent small-state advocate, he attacked the pretensions of the large states over the small and warned that the latter might be forced to seek foreign alliances unless their interests were accommodated. He also attended the Delaware ratifying convention.

In 1789 President Washington designated him as a federal district judge for Delaware, an office he was to occupy for the rest of his life. His only other ventures into national politics came in 1789 and 1793, as a Federalist presidential elector. For the most part, however, he spent his later years in judicial pursuits, in aiding Wilmington Academy, in fostering abolitionism, and in enjoying his Lombardy Hall Farm.

Gunning Bedford, Jr. died at the age of 65 in 1812 and was interred in the First Presbyterian Churchyard in Wilmington. Later, when the cemetery was abandoned, his body was transferred to the Masonic Home on the Lancaster Pike in Christiana Hundereds.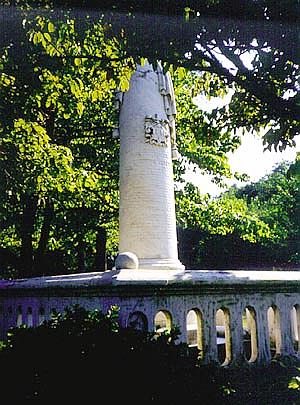 " Gunning Bedford, Jr.'s Monument "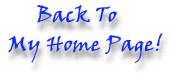 Email any questions or comments to:
Russ Pickett
Click Here
Last update: 7/15/2007