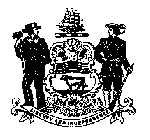 Delaware's 12th Governor
& Colonial Leader



( All web links on this page are in "Blue" )
Gunning Bedford, Sr. was born the son of William & Catherine Jacquett Bedford in New Castle County, Delaware on April 7, 1742, and raised there. He was the first of five children and was descended from a distinguished family that originally settled in Jamestown, Va. He normally referred to himself as Gunning Bedford, Sr. to avoid confusion with his cousin and contemporary Delaware statesman, Gunning Bedford, Jr.
Bedford was educated at the Academy of Pennsylvania and returned to the town of New Castle where he became a merchant. In 1769, he married Mary Read, the youngest child of Delaware's 3rd President (Governor), George Read, Sr. They resided at #6, the Strand in New Castle.

In 1775, immediately prior to the outbreak of the Revolutionary War, Bedford was appointed as a major of the New Castle County militia. In the spring of 1776, he was appointed as a lieutenant colonel in the Delaware Regiment under colonel John Haslet. That summer of 1776 saw the Delaware Regiment engaged in many battles of the war. During the battle of White Plains, Bedford was injured. He returned home for a short stay to recuperate. After returning to duty in January of 1777, he was engaged in the Battle of Princeton where Colonel John Haslet was killed. He very well could have taken over command of the Delaware Regiment, but instead he chose to return home since his enlistment had already expired. Possibly his previous wound was still agitating him.
Evidently, after returning home, Bedford started to study law since he was admitted to the Delaware bar in 1779. Shortly thereafter, he was appointed as the Prothonotary of New Castle County. He was elected to the Delaware House in 1784, where he served through 1786. In 1786, he was elected as a delegate to the "Continental Congress" for two years, however he refused to serve. In 1788, he was elected to the Delaware Senate where he served through 1790.
By October of 1795, his political star had risen as he was chosen the Federalist candidate for Governor of Delaware. His opponent, Archibald Alexander of the Democrat-Republicans, noted that Bedford was "an old and tired friend of his country and a supporter of Washington". Alexander, on the other hand, was a supporter of the Tilton/Genet national ticket. Bedford won the election with over 67 percent of the vote. Washington, of course, also thankfully won.
During Bedford's term as Governor, many improvements were made in transportation across the state. Daily stage coaches were scheduled between Wilmington and Philadelphia, and twice a week, coaches went to Dover. The first move toward public education in the state was made by putting all marriage and tavern license fees in a fund earmarked for schooling.
On September 28, 1797, Gunning Bedford became the 2nd Governor (President) of Delaware to die while still in office. He was 55 years old. He was interred in the Immanuel Churchyard in New Castle. The Bedfords had no surviving children from their marriage.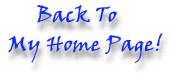 Email any questions or comments to:
Russ Pickett
Click Here
Last update: 7/15/2007