( All weblinks within theses document are "Blue" )
Last update to this page:
December 7, 2019
Currently there are over
" 45,000 "
United States Soldiers & Sailors listed on the below pages
( And it's growing daily )




The following below listings and individual online memorials include
Soldiers, Sailors, & Merchant Marines that " Gave Their All " during World War II
from the states of:

Connecticut ~ Delaware
Maine ~ Maryland
New Hampshire ~ New Jersey
New York ~ Vermont
Wyoming ~ The District Of Columbia
& other states

" I'm in the process of including more states and other WW II records ! "

I first started this project in 2002 with my home state of Delaware. Once completed I started with my wife's home state of New York and also started Delaware's neighbor Maryland. Maine, Maryland, New Hampshire, Vermont, and Wyoming are now also "Completed" and I've started the State of Connecticut ! It takes approximately 20 minutes to research each individual soldier's and sailor's information and to create a link for them.

Each soldier and/or sailor have a personal online memorial that shows either all of the following or as much as I can find out about them: Name, Rank, Military Unit, where they died, how they died, date of passing, where they are interred or memorialized, photos of them and also tombstones, parent's names, when and where they enlisted, and a biography as discovered, etc.

This is my way of trying to insure that they all are ARE REMEMBERED for what they did for all of us!!


I'm currently working on the state of:

Please Note:

If you would like me to investigate any soldier or sailor from " ANY " state I will do so and insure that the information is as acurate as possible based on records.


Special Thanks To:

" Janice Hollandsworth "
Find A Grave Member
" For her great help locating burials and record updates For Soldiers & Sailors Nationwide "

" ShaneO "
Find A Grave Member
" For his great help locating burials, taking photos, and record updates For Soldiers & Sailors Nationwide "



State

Current Status

Link





















































Currently a Statewide Listing of appx. 400 records

( Listing Not By County )











Two (2) Counties Completed ~ ( Monroe & Erie )

( other partial counties included )






















Other record's found during above searches

States scheduled to be started next ! :
<!A class=noline HREF="nymonroe.htm" target="_blank">New Jersey - Not Started
<!A class=noline HREF="nymonroe.htm" target="_blank">Pennsylvania - <!font color=990000>Not Started<!/font>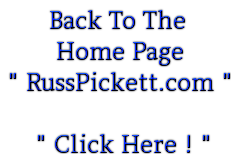 Email any questions or comments to:
( russpickde@comcast.net )