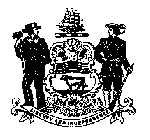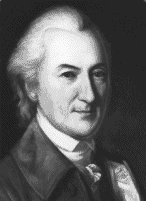 Delaware's Fifth Governor
& Colonial Leader


November 13, 1732 - February 14, 1808


( All web links on this page are in "Blue" )
John Dickinson was born the second son of Samuel & Mary (Cadwalader) Dickinson on November 13, 1732, near the village of Trappe in Talbot County, Md. In 1741 his father moved the family to Kent County, De., near Dover. John was eight years old at the time. Here young John was provided with private tutors for his early education.
In 1750, at the age of eighteen, he began the study of Law with John Moland in Philadelphia. In 1753, shortly after he went to England to continue his studies at London's Middle Temple, Dickinson was admitted to the Delaware Bar. Four years later, he returned to Philadelphia and quickly became a prominent lawyer of the city.
By this time, Dickinson's education and talents propelled him into the world of politics. In 1759 Dickinson was elected to the Assembly of the Lower Three counties (Delaware) where he served through 1760. While serving his second year, he held the speakership of that assembly.
He returned to serve in the Pennsylvania Legislature in the following year (1761) and was chosen to represent Pennsylvania as a delegate to the "Stamp Act Congress" and also to the "Continental Congress". Beginning in 1762, he served both the Pennsylvania and Delaware Assemblies. He became the leader of the conservative side in the colony's political battles. His defense of the proprietary governor, against the faction led by Benjamin Franklin, hurt his popularity but earned him respect for his integrity. Nevertheless, as an immediate consequence, in 1764 he lost his Pennsylvania legislative seat. He did, however, retain his seat in Delaware.
In the meantime, the struggle between the colonies and the mother country (England) had waxed strong, and Dickinson had emerged in the forefront of Revolutionary thinkers. In the debates over the Stamp Act (1765), he played a key role. That year he wrote "The Late Regulations Respecting the British Colonies...Considered", an influential pamphlet that urged Americans to seek repeal of the act by pressuring British merchants. Accordingly, the Pennsylvania legislature once again appointed him as a delegate to the Stamp Act Congress, whose resolutions he drafted.
During the years of 1767-68, Dickinson wrote a series of newspaper articles in the "Pennsylvania Chronicle" that came to be known collectively as "Letters from a Farmer in Pennsylvania". They attacked British taxation policy and urged resistance to laws Dickinson felt were unjust. They also emphasized the possibility of a peaceful resolution.
The "Letters" became so popular in the colonies that Dickinson became America's first native political hero: the outstanding harbinger of American protest against arbitrary British measures and a true defender of liberty. He received an honorary LL.D. from the College of New Jersey (later known as Princeton) and public thanks from a meeting in Boston. Patience Wright modeled him in wax: Paul Revere engraved his likeness from an earlier Philadelphia print.
In 1768, responding to the Townshend Duties, he championed rigorous colonial resistance in the form of nonimportation and nonexportation agreements.
In 1770 he married Mary Norris, daughter of wealthy Philadelphia merchant Isaac Norris. Together they had two daughters, Sally and Maria.
In 1771, Dickinson returned to the Pennsylvania legislature and drafted a petition to the King of England that was unanimously approved. Because of his continued opposition to the use of force, however, he lost much of his popularity by the year 1774. He particularly resented the tactics of New England leaders in that year and refused to support aid requested by Boston in the wake of the Intolerable Acts, though he sympathized with the city's plight. Reluctantly, Dickinson was drawn into the Revolutionary fray. In 1774 he chaired the Philadelphia committee of correspondence and briefly sat in the "First Continental Congress " as a representative from Pennsylvania.
Throughout 1775, Dickinson supported the Whig cause, but continued to work for peace. He drew up petitions asking the king for redress of grievances. At the same time, he chaired a Philadelphia committee of safety and defense and held the rank of colonel in the first battalion recruited in Philadelphia to defend the city.
After the battles of Lexington and Concord, Dickinson continued to hope for a peaceful solution to the strife between the colonies and England. In 1775, he served in the "Second Continental Congress", still representing Pennsylvania. During this time he authored the "Declaration of the Causes of Taking Up Arms". In the Pennsylvania State assembly, he drafted an authorization to send delegates to Congress in 1776 which directed the delegates to seek redress of grievances, but ordered them to oppose separation of the colonies from Britain.
By this time, Dickinson's moderate position had left him in the minority. As a delegate to the Continental Congress from Pennsylvania, Dickinson was in Philadelphia during the early spring of 1776 when the Declaration of Independence was being considered. Torn between British excesses in the Colonies, proprietary interests in Pennsylvania, and the Quaker pacifism of his family (though he himself was not a practicing one), Dickinson chose to spend the better part of May at his Dover, Delaware Mansion "Poplar Hall". His reason were "that the states had no settled governments of their own, had received no foreign aid, and had not yet set up a working confederation" -- all of which he deemed necessary prerequisites for separation from the mother country.
In July, 1776, on the day of the vote, he and Robert Morris stood in the back of the chamber and abstained from voting. Knowing full well the import of such actions he later asserted:
"My conduct this day, I expect will give the finishing blow to my once too great and, my integrity considered, now too diminished popularity."
He never did sign the document. Nevertheless, he then became one of only two contemporary congressional members ( along with fellow Delawarean "Thomas McKean" ) who entered military service being given the rank of Brigadier General in the Pennsylvania militia which was short lived.

Then came the depression and despondency. Two officers were elevated over him in the Pennsylvania Militia and he was removed from being a delegate to Congress. In the months that followed, his friends and associates found him moping over his fallen reputation. Nonetheless, he steadfastly stuck to his credo that when doing the public's business, he would espouse his true feelings and once his decision had been made, he would abide by it no matter what the consequences. He wrote to fellow Delawareans:
"Moderation in everything is the source of Happiness -- too much writing -- to much reading -- too much idleness -- too much loving -- too much continence -- too much law -- or religion -- all equally throw us from the ballance (sic) of real pleasure. This has been said a thousand times -- always believed and practiced against -- it is still true".
By December, 1776, Dickinson has resigned his Brigadier General's commission and he and his family sought refuge in those gloomy days at "Poplar Hall" near Dover, Delaware. His gloom was complete when he learned that his elegant Chestnut Street Philadelphia home had been converted into a hospital.

In January, 1777, the Delaware Assembly appointed him as a delegate to the "Continental Congress," but he declined the appointment. When Lord Howe was making his way up the Chesapeake Bay in August, 1777, Dickinson either enlisted or was drafted into Captain Stephen Lewis' Kent County Militia as a private. He travelled to Middletown, Delaware with "General Caesar Rodney" and the militia, but they saw no action.

On October 15, 1777, Delaware Governor "Thomas McKean" saw to it that his old friend was appointed Brigadier General of the Delaware Militia, but Dickinson refused to serve. Troubles continued to plague him as he learned that the British burned another of his properties, "Fairhill," during the Battle of Germantown.

Being a Quaker, and like George Washington, being part of all the discussions concerning the freedom of this new nation in the making, he freed all the slaves he had at "Poplar Hall" in 1777. Something that the majority of slave holders thought unthinkable during this time of history.

Finally in the spring of 1779 Dickinson's wounds began to heal. The Delaware Assembly again appointed him as a delegate to the "Continental Congress". This time he accepted. He threw himself into a flurry of activity. The newborn government was floundering and needed help, so Dickinson plunged in to do his part. During this time he signed the "Articles of Confederation"; earlier he had headed the committee that had drafted them. Personal problems still plagued him as he learned in August, 1781, that "Poplar Hall" had been attacked by Tories and considerable damage was done. The house was plundered; silver chests, salt meat, wine and bedclothes were destroyed. Rushing back to investigate, he was to stay several months.

During this stay he was elected to the Delaware State Senate. Once elected, a joint meeting of the Delaware Assembly elected him President (Governor) of Delaware on November 6, 1781. He received 25 of 26 votes, his being the only negative vote. On November 13 he started his tenure as President of Delaware and brought a broader outlook to the seat than heretofore. He attempted to straighten out the financial relations with Congress, introduced the first state census of Whites by hundreds, cleared the Indian River of snags, and most of all, revised the state militia.

The following year Dickinson learned that he had been elected as the Governor of Pennsylvania. Resigning his seat in Delaware, he moved to Pennsylvania where he served as Governor through 1785. While Governor of Pennsylvania, he donated 500 acres of land in Adams and Cumberland Counties to create what is today know as "Dickinson College" near Carlisle, Pennsylvania. In addition, he donated 1,500 books to the new college's library.

After serving as Pennsylvania's Governor he returned to Delaware and took up residence in Wilmington. He was quickly appointed as a Delaware delegate to the "Annapolis Convention" in 1786 where he was made President of the Convention. The following year, 1787, he was sent again as a delegate from Delaware to sign the U.S. Constitution along with fellow Delawarean's "George Read, Gunning Bedford, Jr., Richard Bassett", and "Jacob Broom" helping to make Delaware become the First State.

In 1792, Dickinson was once again elected to the Delaware State Senate where he served for two years. He decided to not serve any longer due to health reasons.

He then began devoting more time to the things that he wanted to do. This included furthering the abolition movement and looking after his extensive land holdings. He owned 1,279 acres in Pennsylvania and 5,587 acres in Delaware making him a man of wealth. Dickinson, however, shared much of what he had. The majority of his money, made as a legislator in both states, was donated to the "relief of the unhappy". He helped pay for a number of his neighbors' children's education and regularly helped out with prison relief and a number of other personal charities. In 1801, he published two volumes of his collected works on politics.

Dickinson's wife Mary died on July 23, 1803, and a year later his "Poplar Hall" suffered another outrage. It was severely burned and he thereafter resided in his home in Wilmington on the corner of 8th and Market Streets. Neither of his homes are still standing.

Dickinson died at his home in Wilmington on February 14, 1808, at the age of 75 and was interred in the Friends Burial Ground in Wilmington, De. In history he has become popularly referred to as the "Penman of the Revolution". His boyhood home, "The Dickinson Plantation", is open daily for tours just south of Dover, Delaware.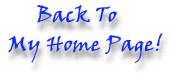 Email any questions or comments to:
Russ Pickett
Click Here
Last update: 7/15/2007